Regular price
Sale price
$24.95
Unit price
per
Sale
Sold out
Sign up to be the first to know when the store opens
Set of 2 100% pure beeswax hand-rolled candles, hand made by Australian Bee Products, from 100% repurposed beeswax from their own hives.
These beeswax candles from Australian Bee Products are all handmade without the addition of fragrances or other toxic chemicals, allowing them to omit a natural and subtle scent of honey. As these candles are handmade, some variances in appearance, size and colour may occur.

To create these candles they use 100% repurposed beeswax from their own hives. Then when they extract their honey, they remove the outer coating of wax from the frames to release the honey. These tiny pieces of wax are melted down and filtered to remove any debris, before being made into candles to minimise wastage. 

Pure beeswax candles burn with almost no smoke making them eco-friendly and the preferred candle over soy or paraffin candles. They also don't drip like normal candles, avoiding the messy clean up! Beeswax candles release negative ions in the air. the negative ions can bind with toxins mould and dust particles in the air, cleaning the air we breathe. So wonderful!

Size: 210mm tall with diameter of 30mm
Burn Time: Approx 5-7 Hours
** Never leave a burning candle unattended.
* If the flame is too big, the wick needs to be shortened, it should be approximately 1/4 inch.
* Don't let the candle burn for more than 3~4 hours in a row.
* Never leave a burning candle unattended.
* Keep away from children, pets. Keep out of drafts.
* Place on a flat, stable, heat-resistant surface, and do not light the candle near flammable objects.
* Wait to trim the wick when the candle has cooled completely.
* Keep the wax pool free of debris and any other objects.
* Place in a glass or metal container, holder suitable for use with candles.
From: Australian Bee Products
View full details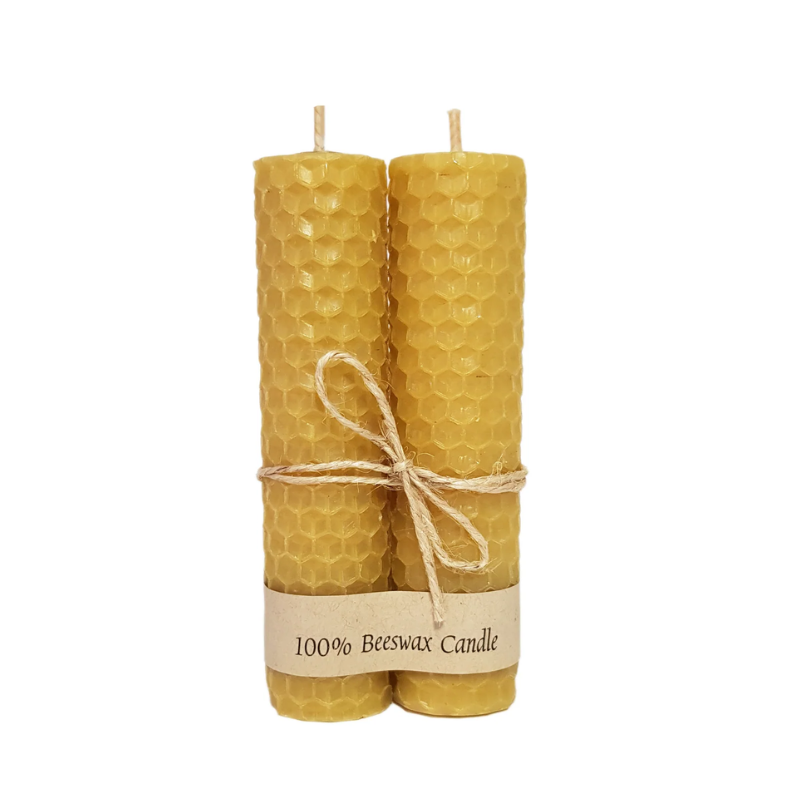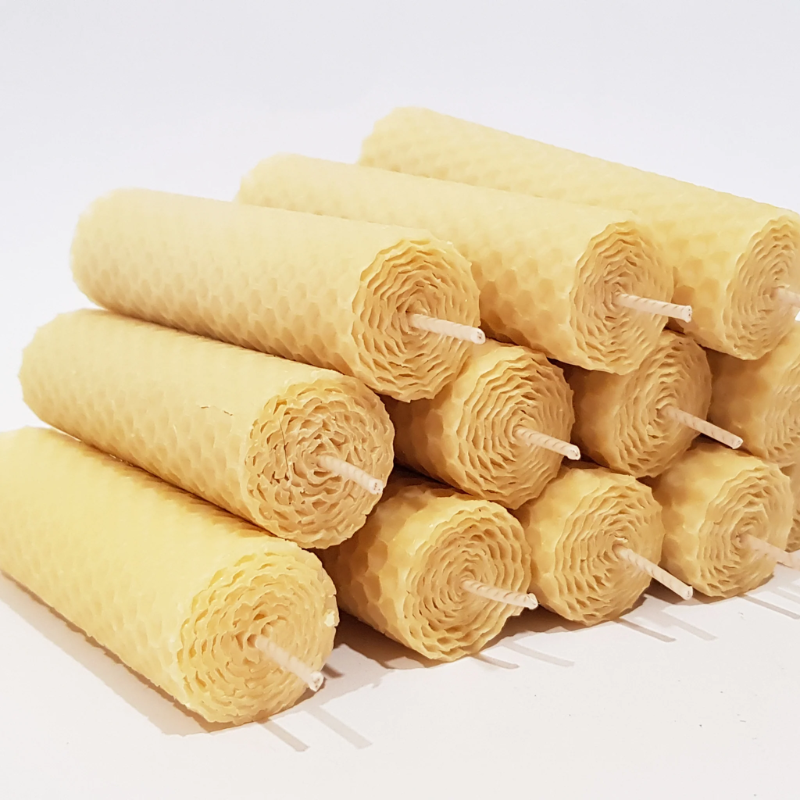 Our zero-waste cycle
You Order Online
By Midnight Tuesday
Pick what you want and select a pick up location or home delivery.
We Harvest & Pack
Wednesday to Friday
Your produce and groceries are lovingly collected and packed in recycled boxes with minimal plastic. We only order what we need so there's no waste.
Delivery to You
Thursday to Saturday
Collect your fresh goodies from one of our 30+ pick up locations across Brisbane and the Gold Coast or have it delivered to your door.
Enjoy Fresh Food
Without added chemicals
Feel great about supporting local farmers and makers whilst feeding your family the best quality food.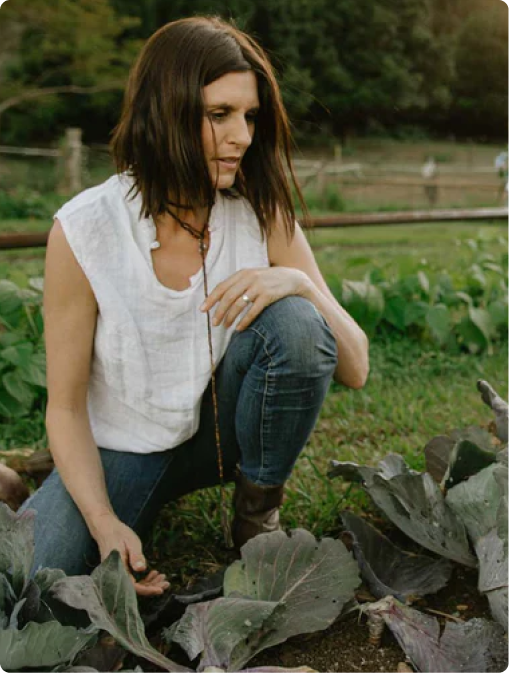 Our Mission + Impact
We're not your average food store, we're on a mission to make the world a better place, one veggie box at a time! We're committed to delivering the best food system we possibly can.
Our Vision
A kind, healthy and vibrant world where people are connected to, and truly nourished by the food they eat.
Our Mission
To deliver a healthy, kind and fair food system that nourishes and delights our customers while helping our farmers and food makers thrive.