Regular price
Sale price
$25.00
Unit price
per
Sale
Sold out
Sign up to be the first to know when the store opens
"At last, a one-for-one non-grain flour!"
"A flour that is allegen-free and fully paleo; brilliant!"
We love this beautiful Cassava Flour from North Queensland small family business, Three Spades. It makes the best pancakes and can be used pretty much anywhere you would wheat flour. It's extremely versatile and it's a vegetable! It contains good carbs, vitamins and minerals.
It's also:
• Paleo/Auto immune protocol compliant
• Wheat Free
• Grain Free
• Gluten Free
• GMO Free
• Egg Free
• Dairy Free
• Yeast Free
• Soy Free
• Nut Free
• Preservative Free
• Cholesterol Free
• Contains no anti-caking/anti-clumping agents
• No gums or other viscosity modifiers
• No whitening or fluorescing agents
• No added flavours or other functional chemicals
• Sulphur and Chlorine-Free flour making process
• No pesticides used on crop.
The company has advised the only thing processed in their facility is fresh Cassava roots so there is no risk of contamination with other, potentially allergenic foods.
From: Three Spades
View full details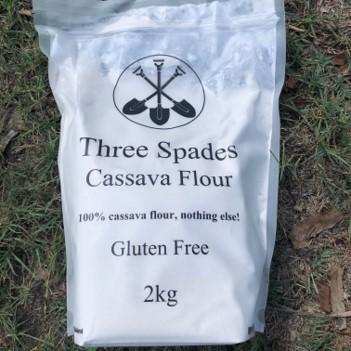 Our zero-waste cycle
You Order Online
By Midnight Tuesday
Pick what you want and select a pick up location or home delivery.
We Harvest & Pack
Wednesday to Friday
Your produce and groceries are lovingly collected and packed in recycled boxes with minimal plastic. We only order what we need so there's no waste.
Delivery to You
Thursday to Saturday
Collect your fresh goodies from one of our 30+ pick up locations across Brisbane and the Gold Coast or have it delivered to your door.
Enjoy Fresh Food
Without added chemicals
Feel great about supporting local farmers and makers whilst feeding your family the best quality food.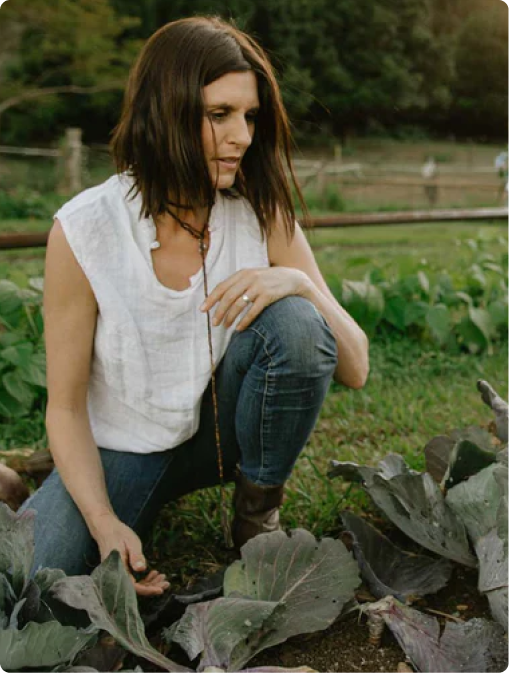 Our Mission + Impact
We're not your average food store, we're on a mission to make the world a better place, one veggie box at a time! We're committed to delivering the best food system we possibly can.
Our Vision
A kind, healthy and vibrant world where people are connected to, and truly nourished by the food they eat.
Our Mission
To deliver a healthy, kind and fair food system that nourishes and delights our customers while helping our farmers and food makers thrive.