Customise Your Box
Your Fruit Only Box - Large can have 9 items. We have preselected our picks for you, but you can remove items by clicking on the "-" buttons. Then feel free to replace these with items from the Available Substitutions list or larger quantities of our preselected items.
Our zero-waste cycle
You Order Online
By Midnight Tuesday
Pick what you want and select a pick up location or home delivery.
We Harvest & Pack
Wednesday to Friday
Your produce and groceries are lovingly collected and packed in recycled boxes with minimal plastic. We only order what we need so there's no waste.
Delivery to You
Thursday to Saturday
Collect your fresh goodies from one of our 30+ pick up locations across Brisbane and the Gold Coast or have it delivered to your door.
Enjoy Fresh Food
Without added chemicals
Feel great about supporting local farmers and makers whilst feeding your family the best quality food.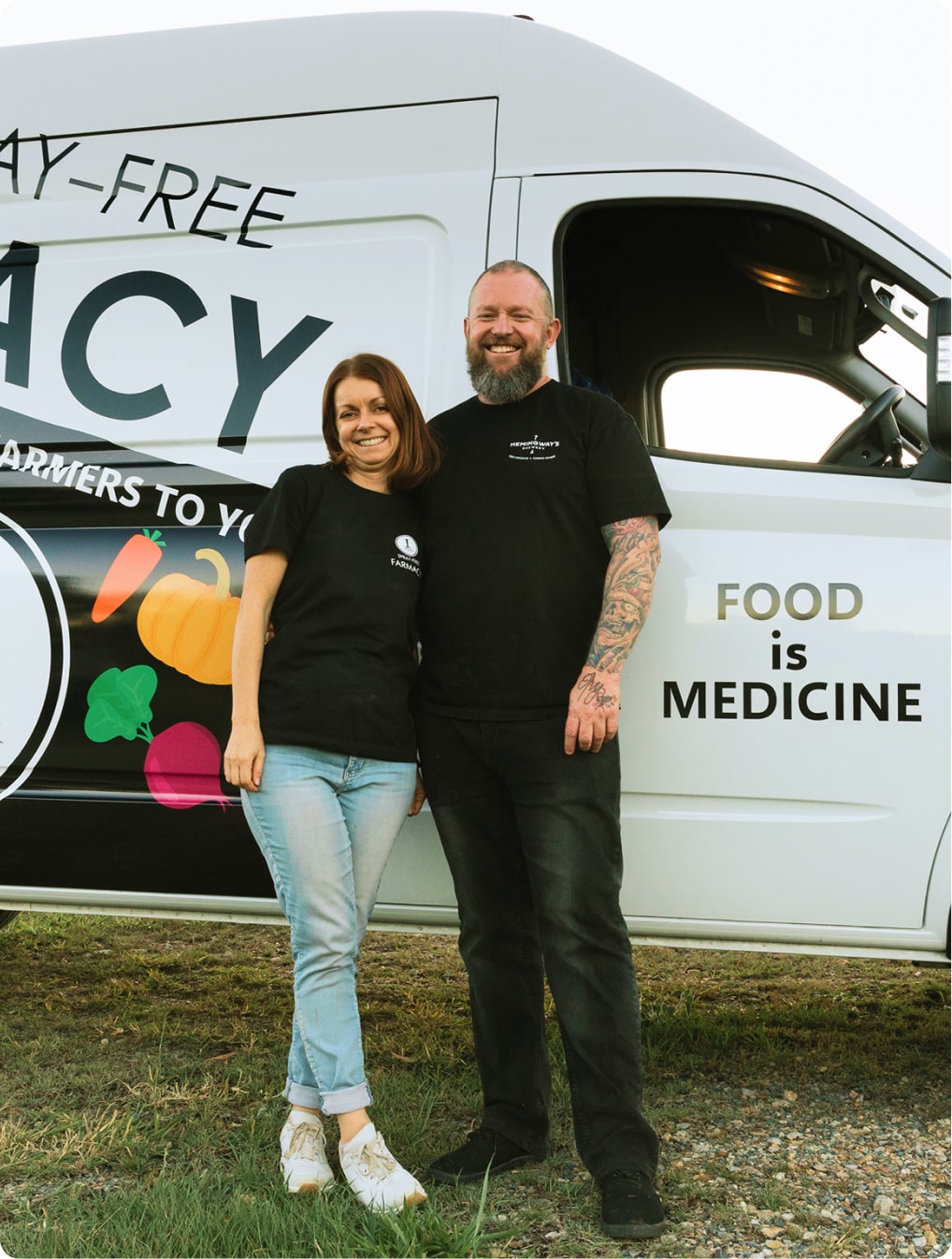 About Us
Why battle supermarket crowds for produce that's been sprayed with nasty chemicals and shipped all over the country when you can get fresh, spray-free food straight from local farmers and makers?!
We make it EASY for Brisbane and Gold Coast families to enjoy fresh organic food that tastes and smells like real food should. We support small farmers who don't use chemicals and focus
on regenerating their land, as well as artisan food makers who choose only the best organic ingredients for their delicious creations. Collect for free from any of our 30+ pick up locations or choose home delivery for $10.
Home delivery is FREE for orders over $190
Read More