Why Spray-Free
Do you know what they do to "conventional" produce these days?
Nothing good! Chemical fertilisers, long transport, lengthy storage times, more chemicals to put produce to sleep and more to wake it up – it's seriously scary stuff! It's also highly inefficient, unfair to farmers and is destroying our soils and harming our planet.
But there is a better way. Organic has been the buzz word for some time now as people are waking up to the dangers of the toxic chemicals being sprayed on our food. Organics have become big business – and that's great – but we discovered there are also a bunch of amazing farmers producing the same quality produce without the certification.
Is Spray-Free the same as Organic? Yes and no - you can find out more about that here.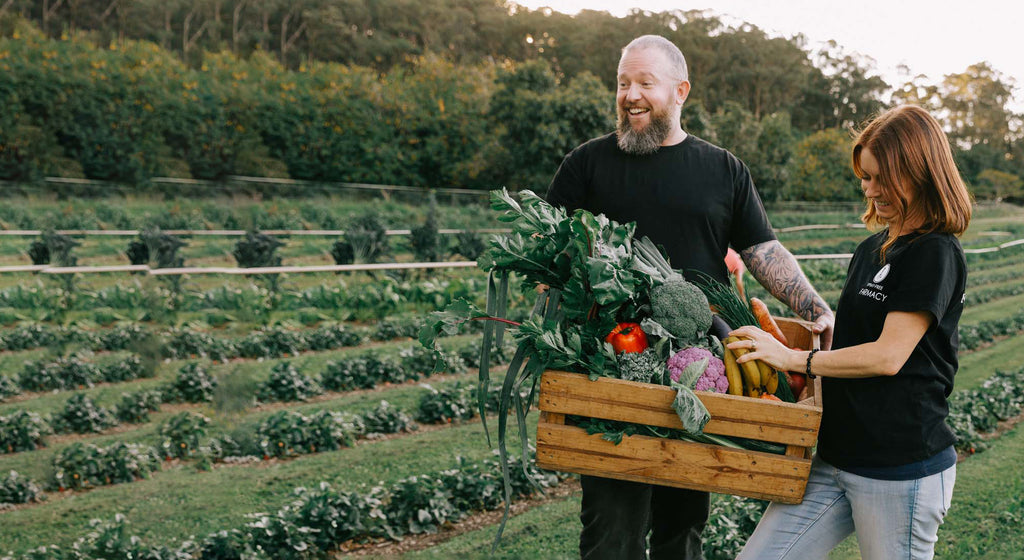 Direct from Local Farms
Instead of just ordering certified organic produce from a distributor, we source most of our produce direct from local farmers who don't use any chemical sprays. Some are not certified organic (many are), as it's not always feasible for small farms to get organic certification, which is a timely and costly process. But they're the kind of farmers that know how to grow food the old fashioned way – no chemicals, no genetic modification – just good soil, worms, homemade fertiliser, water, sunshine and fresh air.  Many of our farmers also harvest their own seeds or use heirloom varieties.
Supporting local, spray-free farmers instead of only those with organic certification (though we love them too), helps us keep our prices lower for you. 
Here's a few more reasons we think you should try our service:
OUR PRODUCE IS SO FRESH
Much of it is picked on Wednesday and you get it only 1-3 days later.
YOU CAN CHOOSE WHAT YOU WANT
You don't have to order a Set Box full of things you don't need - you can pick exactly what you want or choose a Custom Box and swap items to your liking.
OUR FARMERS GET A FAIR PRICE
We pay them upfront and on time, they love us!
GREAT RANGE
We aim to always have a wide variety of fresh, seasonal produce and local artisan products for you to choose from including pastured eggs, organic breads, organic dairy and so much more.
BETTER FOR THE PLANET
Low food miles, no chemicals and we use (and reuse) recycled boxes and only minimal plastic packaging.
OUR PRODUCE TASTES AMAZING