Healthy Christmas Party Food and Snack Ideas for Kids
Need inspiration for fun Christmas snacks? We've got you covered!
Christmas will be here before you know it! If you're a foodie like us, you usually start planning the food before the presents... but sometimes life is busy and it becomes a last-minute adventure.

Luckily we are still delivering right up to Christmas Eve, so you have plenty of time to get your order in, and skip the crazy chrissy queues.

This week we wanted to share with you some party food and snack ideas for the kiddos (and big kids, because we like to have fun too).

Choosing food for us adults is always easy, we usually like anything that's spray-free and healthy.

Sometimes kids are not so easy to please. Especially with so many treats usually readily available and heavily marketed.

Most of the time it's as simple as changing the way food is presented to get our kids to eat it. This way, your kids will eat healthy food without feeling like they are missing out on any treats!

Enjoy :)

Fizzy Drinks

Many of us grew up with fizzy drinks, and they are still everywhere. Replacing fizzy sweet drinks is as simple as going for a Kombucha. Grab one of our Buchi Kombuchas for a sugar-free, gut loving soft drink alternative!


With this one you can use our Primal Alternative Low Carb Wraps! Or you can even use rice cakes (just be careful with cutting them into trees, as they could be a bit crumbly).
This is a great option, just make sure you use a biodegradable cornstarch based cup - you can get those through biopak or similar companies. Add eyes and a mouth with a black marker, glue on a carrot nose using orange paper or draw it on with an orange sharpie, and tie a ribbon around for a scarf (or draw one) Fill the cup with our organic popcorn and enjoy! 

Also a really great way to use leftover popcorn :)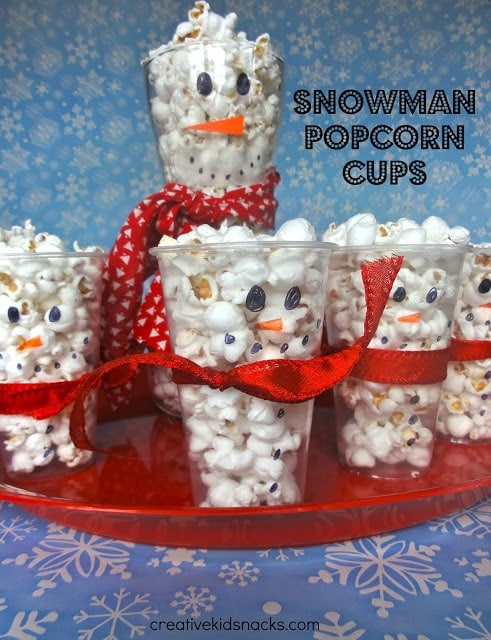 You can really use this concept with any different ingredients, but we love the simplicity of cutting up some organic Barambah cheddar cheese into cubes, adding cherry tomatoes, or other greens. Then you can use cucumber, celery sticks or carrots as the tree trunk.
Use a thickly sliced banana as the bace, chop the greens off a strawberry, dip the top in some Barambah Organic Yoghurt and place it on the banana base. Voila! Christmas hat!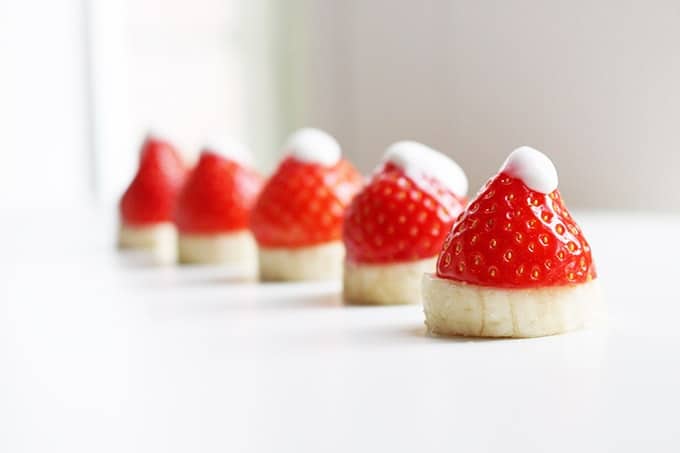 Reindeer Burgers
Ok these aren't actually made from reindeers, but is a great way to make any burger or meal into something that is much more appealing for kids to eat. Add eyes, nose, hats, antlers, anything to make a character of your choice!




Vegetable Christmas Tree
Serve up raw or steamed veggies Christmas style! You can use broccoli, cucumber, capsicum or anything green to make up the Christmas shape. Add grapes, cherry tomatoes, raspberries, strawberries or blueberries for the ornaments.

Serve up some cashew cheese, guacamole or dip on the side, add cauliflower as snow on the ground, use carrot sticks as a tree trunks and you can even make little presents if you like under the tree.

If you want a snowy version you can use cauliflower instead of broccoli, and yellow capsicum or cheese as the star.


Move over ants on a log, Rudolph is in town!


If you kids are smoothie lovers, you can layer them with Chrissy colours in cute little jars or glasses to make them more fun looking. Plus you've got the benefit of extra nutrients!
Grab our delicious green apples and make little slices out of them. Use the apple slices as branches, and you can add dried or fresh fruit such as strawberries, raspberries, blueberries, raisins, cranberries, grapes and more as the decoration.

At the top you can put a slice of cheese as the star and use celery sticks or bread as a tree trunk or if you can find good organic pretzels that works too!