Regular price
Sale price
$5.80
Unit price
per
Sale
Sold out
Sign up to be the first to know when the store opens
Freshly cold pressed locally grown ginger and turmeric is blended to Good Happy's raw kombucha base. Then they macerate the whole tonic herb of lavender, rosemary, brahmi, gotu kola and lions mane for over 24 hours to imbibe there brew with properties to improve memory and cognition.

Good Happy is brewed in small batches which is allow to naturally ferment for about 30 days. It's born from a special blend of oolong and jasmine tea and is only flavoured with real fruit, herbs, vegetables, roots and spices. Everything is sourced as local as possible, in most cases, from the good teams mates farms just up the road. It's real kombucha fortified with functional adaptogens which help bring our nervous system in balance.
Good Happy is made by a couple of mates in Mullumbimby.
Good Happy started brewing Kombucha to add a little moreness to there nearest and dearest's lives by making adaptogens and medicinal mushrooms more accessible. A real kombucha seemed the most delicious and beneficial way to share these magic botanicals with the world. If you're not familiar with adaptogens, they derive from plants and counteract the effects of stress in the body. 
Good Happy is different to the other stuff you might find in the fridge because they don't use any weird sweeteners, powders or syrups for flavour, they do not dilute the kombucha down with water or let it turn to vinegar. It's 100% raw kombucha bottled at its peak for flavour with the added bonus of functional adaptogens. The Good Happy is unpasteurized to keep all the good beneficial probiotics alive so there is a 6 month best before and it needs to be stored refrigerated.
Ingredients: *Fresh Turmeric, *fresh ginger, *lavender, *brahmi, *gotu kola, *rosemary, wild crafted lions mane mushroom, filtered water, *raw sugar, Oolong Tea (spray free), kombucha culture (*certified Organic)

From: Good Happy
View full details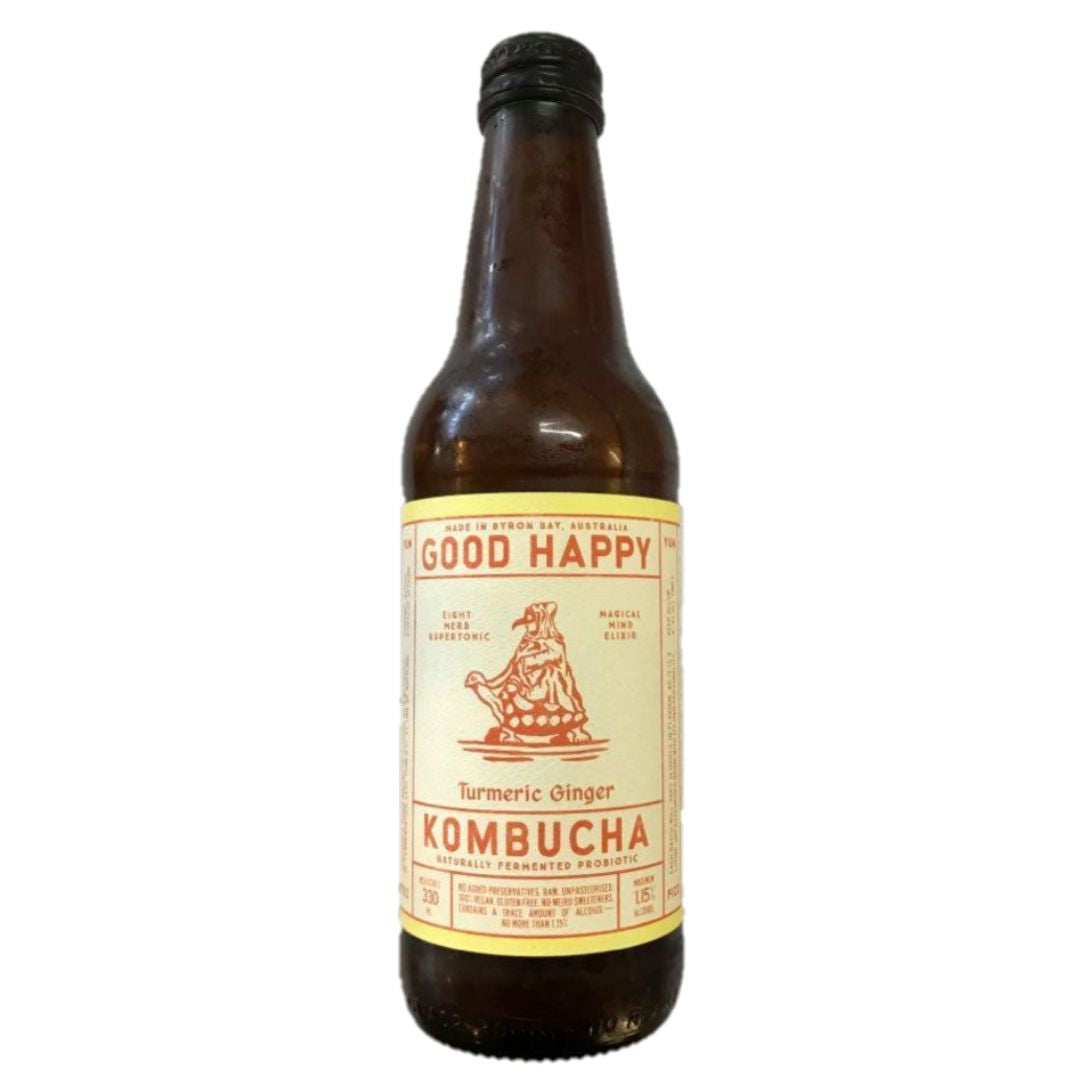 Our zero-waste cycle
You Order Online
By Midnight Tuesday
Pick what you want and select a pick up location or home delivery.
We Harvest & Pack
Wednesday to Friday
Your produce and groceries are lovingly collected and packed in recycled boxes with minimal plastic. We only order what we need so there's no waste.
Delivery to You
Thursday to Saturday
Collect your fresh goodies from one of our 30+ pick up locations across Brisbane and the Gold Coast or have it delivered to your door.
Enjoy Fresh Food
Without added chemicals
Feel great about supporting local farmers and makers whilst feeding your family the best quality food.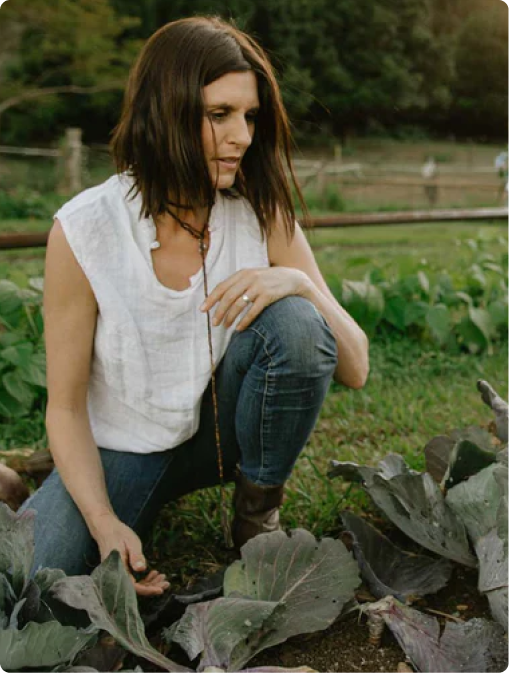 Our Mission + Impact
We're not your average food store, we're on a mission to make the world a better place, one veggie box at a time! We're committed to delivering the best food system we possibly can.
Our Vision
A kind, healthy and vibrant world where people are connected to, and truly nourished by the food they eat.
Our Mission
To deliver a healthy, kind and fair food system that nourishes and delights our customers while helping our farmers and food makers thrive.