Regular price
Sale price
$5.20
Unit price
per
Sale
Sold out
Sign up to be the first to know when the store opens
This is Barambah's dessert yoghurt as it is lightly sweetened with certified organic sugar and certified organic honey and Barambah's pure cream. It does not need any accompaniment, as it is truly perfect on its own. 
Yoghurt is full of protein, osteoporosis-fighting calcium, mood regulating amino acids and gut-friendly bacteria that promote internal balance and which may boost immunity. All of Barambah's yoghurts have five live cultures added, which are acidophilus, bifidus, casei, thermophilus and bulgaricus. There are no gelatines, no artificial colouring, no preservatives or artificial flavours added. 
Ingredients: Certified Organic Unhomgenised Milk, Certified Organic Cream, Certified Organic Non-Fat Milk Solids, Certified Organic Honey, Certified Organic Sugar, Live Cultures
From: Barambah Organics
View full details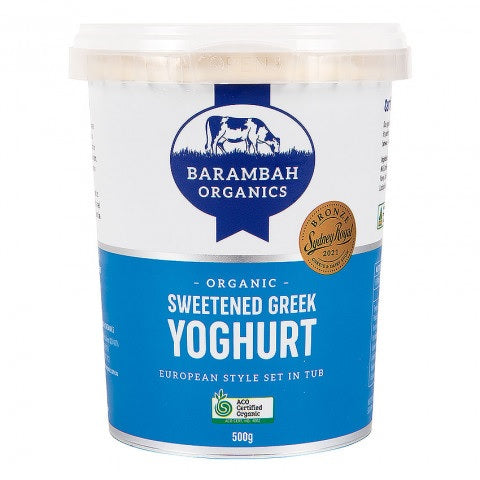 Our zero-waste cycle
You Order Online
By Midnight Tuesday
Pick what you want and select a pick up location or home delivery.
We Harvest & Pack
Wednesday to Friday
Your produce and groceries are lovingly collected and packed in recycled boxes with minimal plastic. We only order what we need so there's no waste.
Delivery to You
Thursday to Saturday
Collect your fresh goodies from one of our 30+ pick up locations across Brisbane and the Gold Coast or have it delivered to your door.
Enjoy Fresh Food
Without added chemicals
Feel great about supporting local farmers and makers whilst feeding your family the best quality food.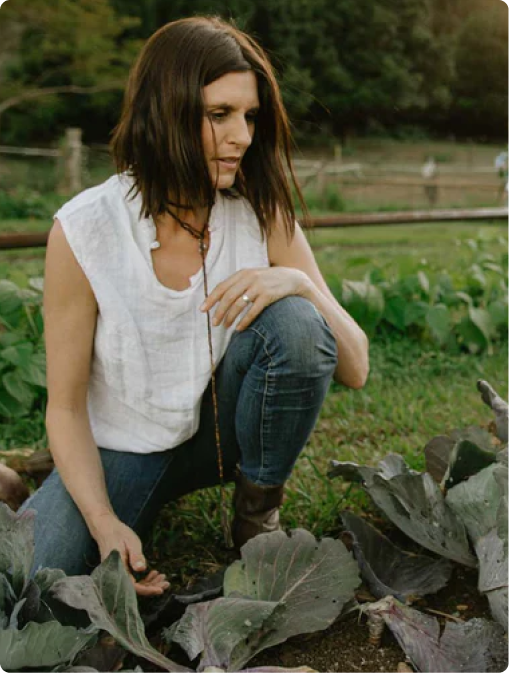 Our Mission + Impact
We're not your average food store, we're on a mission to make the world a better place, one veggie box at a time! We're committed to delivering the best food system we possibly can.
Our Vision
A kind, healthy and vibrant world where people are connected to, and truly nourished by the food they eat.
Our Mission
To deliver a healthy, kind and fair food system that nourishes and delights our customers while helping our farmers and food makers thrive.