Regular price
Sale price
$28.00
Unit price
per
Sale
Sold out
Sign up to be the first to know when the store opens
RAPID BEE REPAIR – NATURAL HEALING BALM
Organic Balm with Royal Jelly rich in amino acids, vitamins, minerals and pantothenic acid, essential for healthy cell renewal. Includes pure lavender essential oil, helps calm redness and sooth irritation of the skin.
Rapid BEE Repair came into existence when the founder of QueenBEE Secrets Di had a son with Eczema and nothing seem to help. After discovering the secrets of Royal Jelly on her farm she developed a small balm which is still the same today. Royal Jelly was discovered in the beeswax and so Rapid BEE Repair was born. People kept coming back and still do some 15 years or more.
Why does it seem to help you may ask?
Royal Jelly is an age old substance said to help strengthen and repair soft connective tissue.i.e skin and nail tissue. Scientists in the USA liken it to the Elixir of Life. Rich in amino acids, vitamins, minerals and panothenic acid, essential for
HEALTHY

 
cell renewal. (quoted from "HONEY Nature's Golden Healer" – Researcher Dr. R Williams USA discoverer of pantothenic acid)
Royal Jelly together with 100% Natural ingredients including pure Lavender essential oil, known for its calming effects, and Australian Manuka Honey helps calm redness and sooth irritation of the skin. The moisturising effects are fast and effective.
Rapid BEE Repair is our Number 1 best Balm here and overseas. Recently trialled by Di owner of QueenBEE Secrets for radiotherapy treatment it proved to be amazing! Many customers have reported there great results over many years however Di was able to see first hand just what an amazing little balm this is.
As Rapid BEE Repair has refined peanut oil (no proteins) it is safe for most allergies. However don't dismay if you are sensitive to peanut oil or essential oils we have developed BEE Pure for those that are super sensitive due to customer demands. BEE Pure is also effective and the results speak for themselves.
Dr. Anni Dougherty from the UK has touted Rapid BEE Repair as the best balm in the World and says "Don't go another day without it".
Soothe dry, itchy scaly skin
Relieve and soothe irritation and redness  (A wonderful aftershave soother)
Help revitalize the appearance of skin texture
Hydrate dry scratchy flaky skin
Relieve and repair cracked heels
Repair weak fingernails
Tattoo and body art

Teenage Acne ( See Acne Kit for Teens)
Scar Tissue
Proudly Australian made and owned.
Ingredients: Organic Australian Lavender Essential Oil, Organic Australian Unrefined Beeswax, Natural Royal Jelly, Cocoa Butter, Soya bean oil, Refined Peanut oil (NO PROTEINS), Palm Kernel Oil (sourced through sustainable plantation of 20 years), Ceatryl Stearyl Alcohol, (derived from nature), Tocopherol, Natural Vitamin E.
From: Queen Bee Secrets
View full details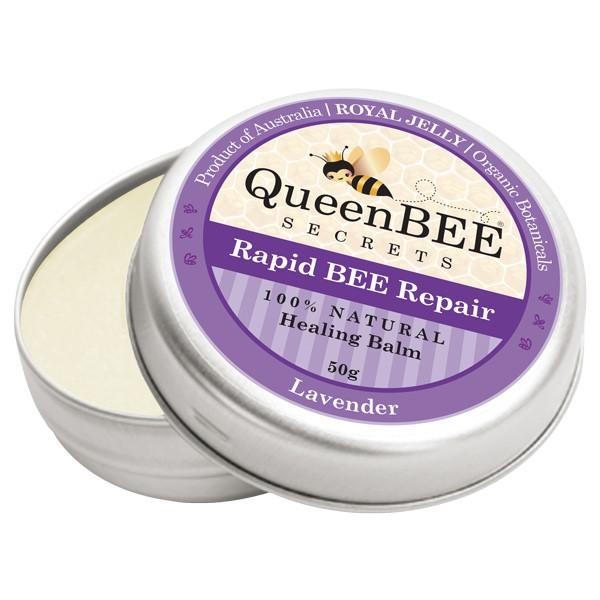 Our zero-waste cycle
You Order Online
By Midnight Tuesday
Pick what you want and select a pick up location or home delivery.
We Harvest & Pack
Wednesday to Friday
Your produce and groceries are lovingly collected and packed in recycled boxes with minimal plastic. We only order what we need so there's no waste.
Delivery to You
Thursday to Saturday
Collect your fresh goodies from one of our 30+ pick up locations across Brisbane and the Gold Coast or have it delivered to your door.
Enjoy Fresh Food
Without added chemicals
Feel great about supporting local farmers and makers whilst feeding your family the best quality food.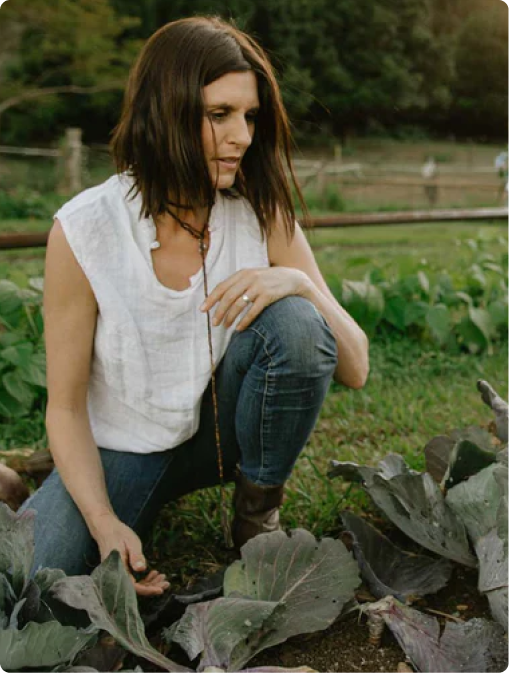 Our Mission + Impact
We're not your average food store, we're on a mission to make the world a better place, one veggie box at a time! We're committed to delivering the best food system we possibly can.
Our Vision
A kind, healthy and vibrant world where people are connected to, and truly nourished by the food they eat.
Our Mission
To deliver a healthy, kind and fair food system that nourishes and delights our customers while helping our farmers and food makers thrive.