Regular price
Sale price
$39.95
Unit price
per
Sale
Sold out
Sign up to be the first to know when the store opens
VANILLA BEAN EXTRACT REFILL PACK FOR THOSE WHO ALREADY HAVE THE KIT
BY TEMPTRESS APOTHECARY & PLANTS + PASSION
It's probably the best smell ever – vanilla, with its warm, comforting aroma. 
What makes the best vanilla extract? The best vanilla. Harvested and cured by vanilla bean farmers using traditional techniques. Known as the Gold Standard of Vanilla our Premium grade beans have an exceptional flavour profile and a naturally high vanillin content. No pesticides, no machines, just a 12-month labour of love, from farm to your kitchen. The Vanilla beans for Spray-Free Farmacy customers are all grown from farmers at the top end of Queensland. 
We bow to the cultivation of the vanilla bean which is one of the most labour-intensive of all food crops. Each orchid stalk can take three to five years to produce its first flower, which then needs to be pollinated by hand – a process that cannot be done by machine. After pollination, the beans are then left to grow for nine months, harvested, cured and air-dried for another month. Yes, we certainly do need to do a few fist pumps for vanilla bean farmers, and the beans themselves should be handled with deep reverence. 
This precious vanilla extract kit utilises a slow infusion of premium vanilla beans with your favourite alcohol, over many months, gently drawing out the delicate aromatics to produce a sweet and complex vanilla extract. It's easy and a handmade luxury unmatched by anything you will find on the market. 
This refill pack is for those who already have the extract kit, and includes: 
5 Ethically-sourced, Gourmet Vanilla Beans 

Potent Vanilla Bean Paste
*You will need to purchase 500ml of your favourite alcohol for infusing.
From: Temptress Apothecary
View full details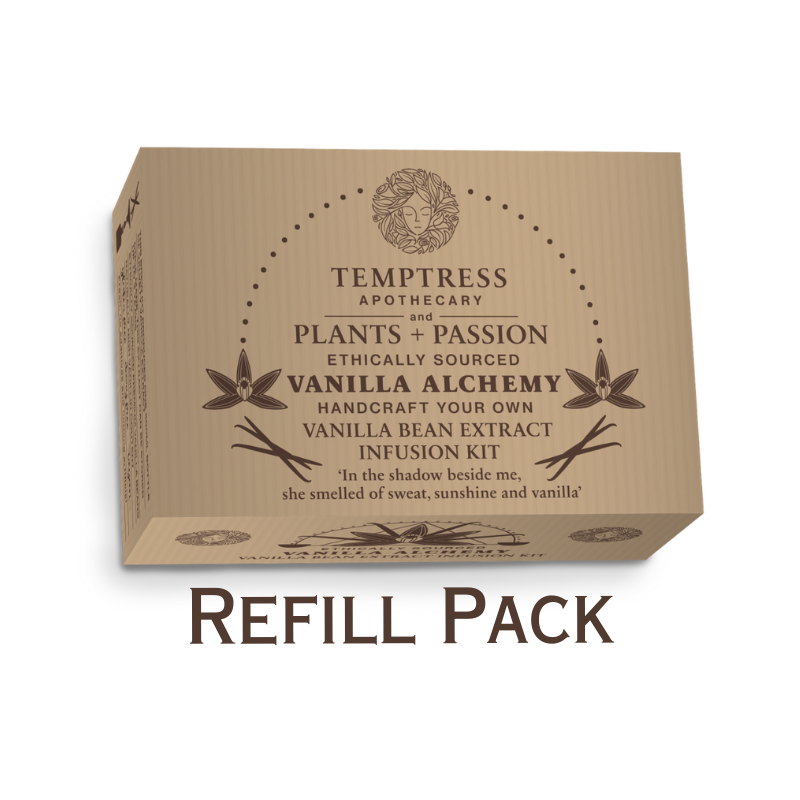 Our zero-waste cycle
You Order Online
By Midnight Tuesday
Pick what you want and select a pick up location or home delivery.
We Harvest & Pack
Wednesday to Friday
Your produce and groceries are lovingly collected and packed in recycled boxes with minimal plastic. We only order what we need so there's no waste.
Delivery to You
Thursday to Saturday
Collect your fresh goodies from one of our 30+ pick up locations across Brisbane and the Gold Coast or have it delivered to your door.
Enjoy Fresh Food
Without added chemicals
Feel great about supporting local farmers and makers whilst feeding your family the best quality food.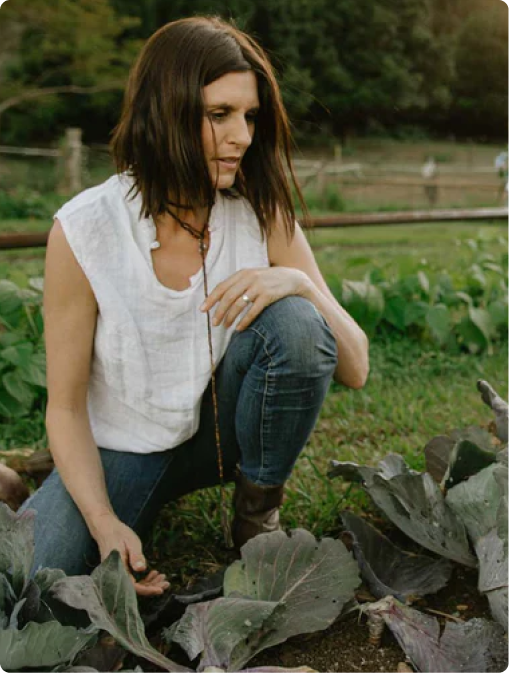 Our Mission + Impact
We're not your average food store, we're on a mission to make the world a better place, one veggie box at a time! We're committed to delivering the best food system we possibly can.
Our Vision
A kind, healthy and vibrant world where people are connected to, and truly nourished by the food they eat.
Our Mission
To deliver a healthy, kind and fair food system that nourishes and delights our customers while helping our farmers and food makers thrive.