Regular price
Sale price
$12.50
Unit price
per
Sale
Sold out
Sign up to be the first to know when the store opens
When it comes to chocolate, resistance is futile.
Cacao from the Ashaninka tribe in Peru. Packaged in Brisbane, Australia.
Superfood. Suitable for Vegan. No fillers. Gluten Free. No additives.
DESCRIPTION
Crunchy tid-bits of goodness boasting a chocolatey, slightly bitter flavour that's a little fruity and a little earthy. Cacao nibs are simply pieces of cocoa beans, which are seeds that come from the Theobroma cacao tree. After they're harvested, the beans are fermented and airdried roasted. To make our ceremonial cacao chocolate, the cocoa nibs are then ground into a thick paste known as cocoa paste. Cacao Nibs provide a rich source of antioxidants and fibre. They also contain calcium, iron and magnesium which contributes to healthy energy metabolism and muscle function.
INGREDIENTS
100% Pure Ceremonial Cacao Nibs.
Serving suggestions
Cacao nibs are delicious eaten from the pack just as they are, added to muesli and cereals, yoghurt, ice cream, desserts and even salads. Add to baking and raw creations or sprinkle on top of your favourite hot drinks for a chocolatey crunch. They can even be ground with coffee beans to enhance the flavour of espresso.
From: Temptress Apothecary
View full details
Our zero-waste cycle
You Order Online
By Midnight Tuesday
Pick what you want and select a pick up location or home delivery.
We Harvest & Pack
Wednesday to Friday
Your produce and groceries are lovingly collected and packed in recycled boxes with minimal plastic. We only order what we need so there's no waste.
Delivery to You
Thursday to Saturday
Collect your fresh goodies from one of our 30+ pick up locations across Brisbane and the Gold Coast or have it delivered to your door.
Enjoy Fresh Food
Without added chemicals
Feel great about supporting local farmers and makers whilst feeding your family the best quality food.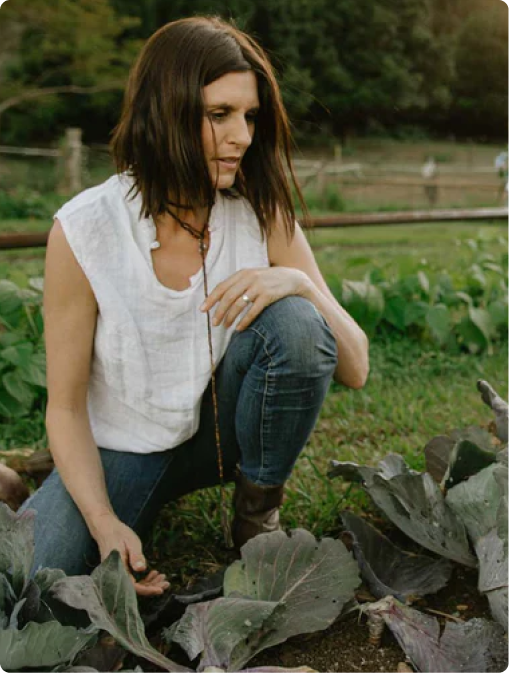 Our Mission + Impact
We're not your average food store, we're on a mission to make the world a better place, one veggie box at a time! We're committed to delivering the best food system we possibly can.
Our Vision
A kind, healthy and vibrant world where people are connected to, and truly nourished by the food they eat.
Our Mission
To deliver a healthy, kind and fair food system that nourishes and delights our customers while helping our farmers and food makers thrive.