Regular price
Sale price
$9.75
Unit price
per
Sale
Sold out
Sign up to be the first to know when the store opens
This product is sold for cosmetic skin treatment only. Apparently bathing in Raw milk was a regular practice of Cleopatra who had been well known for her beautiful skin and countenance.
Cleopatra's Bath Milk is produced at a BFA certified Beau-Vista Park Organic Farm from rich volcanic soils in the beautiful Goomboorian Valley.  Cleanliness and a healthy environment is a top priority to the wonderful Mahaffey Family who produce this beautiful raw milk product.

Ingredients: Organic Jersey Milk - Australian Certified Organic

Disclaimer: It is legislated that raw milk is not for human consumption. Raw milk is not pasteurised and Cleopatra's milk states that the product is for cosmetic purposes only.

Please note: there is actually no guarantee we will receive this product each week. We have a standing order with the farmer but we don't know how much we will receive each week until after our orders close. If we cannot supply it, we will advise you and process a refund. 
From: Cleopatras Bath Milk
View full details
Our zero-waste cycle
You Order Online
By Midnight Tuesday
Pick what you want and select a pick up location or home delivery.
We Harvest & Pack
Wednesday to Friday
Your produce and groceries are lovingly collected and packed in recycled boxes with minimal plastic. We only order what we need so there's no waste.
Delivery to You
Thursday to Saturday
Collect your fresh goodies from one of our 30+ pick up locations across Brisbane and the Gold Coast or have it delivered to your door.
Enjoy Fresh Food
Without added chemicals
Feel great about supporting local farmers and makers whilst feeding your family the best quality food.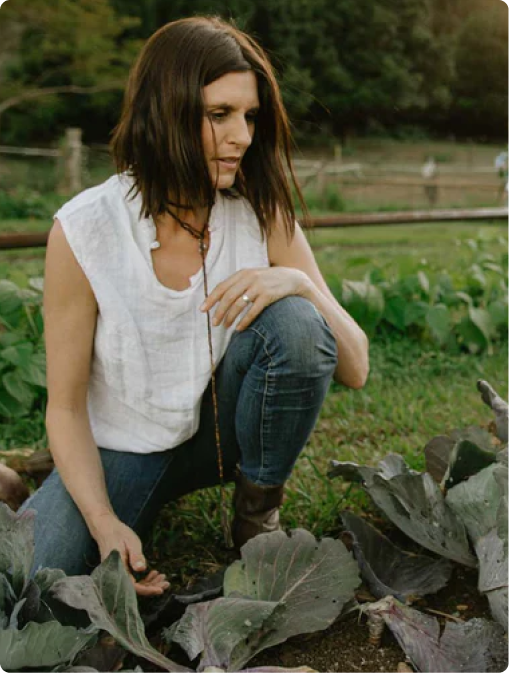 Our Mission + Impact
We're not your average food store, we're on a mission to make the world a better place, one veggie box at a time! We're committed to delivering the best food system we possibly can.
Our Vision
A kind, healthy and vibrant world where people are connected to, and truly nourished by the food they eat.
Our Mission
To deliver a healthy, kind and fair food system that nourishes and delights our customers while helping our farmers and food makers thrive.